---

SAVE MONEY NOW! ONLINE ONLY! USE A COUPON CODE AT CHECK OUT!
Use coupon code NSB3 for $3.00 OFF orders over $50.00.
Use coupon code NSB5 for $5.00 OFF orders over $100.00.
Use coupon code NSB8 for $8.00 OFF orders over $150.00.
---
YOUR ONE-STOP SOURCE TO BECOME A NOTARY OR RENEW AS A NOTARY TODAY.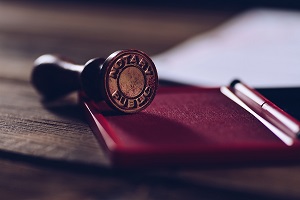 Established in 1940, we have served millions of notaries over the decades. We specialize in state-approved notary education and offer step-by-step guidance on how to become a notary or renew your notary commission.
We provide the highest quality notary services such as notary bonds, errors and omissions insurance, notary stamps, official notarial recording journals, notary embossers, notarial supplies, and educational resources to notaries nationwide.
The fast, effortless, and worry-free way to become a notary or renew as a notary for your low-cost notary bond packages in Arizona, Arkansas, Florida, Illinois, Indiana, Michigan, Missouri, Oklahoma, Pennsylvania, Tennessee, Texas, or any other state. With our help we make the process easy and hassle-free.
CLICK YOUR STATE TO GET STARTED