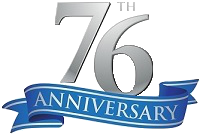 Become a notary or renew as a notary with low cost notary bond packages and over 100 top-quality notary supplies to choose from. We make becoming or renewing as a notary fast, easy and worry-free. Let us assist you today and throughout your entire notary term with all that you need to become or renew as a notary. Exceptional value, quality and convenience leads to a total satisfaction guarantee. 
Since 1940, we have served over a million notaries nationally and are your primary service provider to securely order your new or renewal notary bond packages, entire commission term of notary E & O insurance policies, employer's blanket E & O, embossers, stamps, seals, official record journals and surety bonds. We provide detailed step by step directions and expert assistance to easily and quickly become a notary or renew your notary commission. 
Use the interactive map below to choose your state or from the dropdown menu on the right.