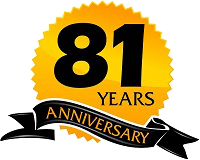 For 81 years we have been dedicated to serving notaries across the nation by providing notary bonds, insurance, notary stamps, official journals, notary embossers, supplies and educational resources you need. We have been committed to tradition of trust and integrity empowering America's notaries while providing the highest standards of professionalism and effective notarial practices. 
If you have a question or are in need of any notary resources, our client service support team will make it fast, easy and worry-free for you to get exactly what you need. Our professional experts will guide you today and throughout your entire notary term with all that you need for your notarial practice, including other types of surety bond insurance.
Become a Notary or Renew as a Notary for your notary bond in Illinois, Florida, Texas, Pennsylvania, Missouri, Oklahoma, Michigan,Tennessee, Kentucky, Arkansas or any other state. When it comes to getting your required notary public bond and obtaining your low cost notary package, we make the ordering process quick and effortless.
SELECT YOUR STATE WITH THE MAP OR STATE MENU