California Notary Packages and Supplies

 Notary Service and Bonding Insurance Agency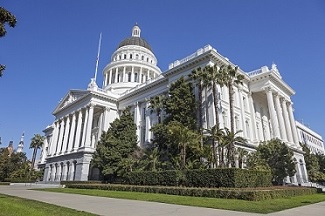 Serving over a million notaries nationally since 1940, we are your main source for those needing to become or renew as a notary public in California. We are your primary notarial provider to securely order your notary bond and supplies.
100% total satisfaction is guaranteed.
Expedited shipping is available.
Questions? Contact our client service support team.
Important State of California Notary Links:
How to become or renew as a notary in the State of California:
Take the mandatory 6-hour traing course (live or online).
Take the state-administered test (same day of live seminar).

You will receive a letter in the mail with your test scores saying 'You have passed'.

Submit live scan fingerprints to the Department of Justice and FBI for a background check.

Wait for your commission paperwork to arrive 

(4 to 12 weeks from your test date).

Purchase your notary bond, stamp(s) and supplies.
Provide a copy of your original Certificate of Authorization.
Complete the process with the County Clerk's office.