Renew as a notary with low cost notary bond packages and over 100 quality notary supplies to choose from. We make renewing as a notary fast and easy. Let us assist you today and throughout your entire notary term with all that you need to renew your notary commission.

For 77 years, we have assisted notaries nationally with unmatched expertise to guide customers through every step of the renewing commission process. Our team of specialists will lead you through your renewal process and provide you with everything you need to continue your important notarial duties. As a leading national notary company we are your primary service provider to securely order low cost: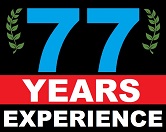 Renewal Notary Bond Packages
Notary Stamps & Notary Seal Embossers
Entire Notary Term Errors & Omissions Policies
Numerous Quality Notary Supplies & Accessories
Employer's Blanket Errors & Omissions Policies
Surety Bonds - Public Official, ERISA & Fidelity/Employee Dishonesty
To choose your state use the interactive map or state menu.