Notary Supplies and Notary Public Stamps for Missouri

 Missouri Notary Service and Bonding Co.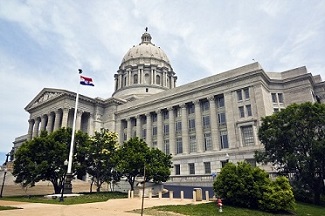 Becoming a notary or renewing your notary commission is easy with Missouri Notary Service and Bonding Co. For over eight decades, we have made it our mission to streamline the process for the notary public with valuable solutions, instructions and education all in one place. We are the place to go when you need official notary stamps, journals, errors and omissions insurance and other notarial supplies.
Helpful solutions for new or renewal notaries: We are a state approved educational provider by the Missouri Secretary of State's office. This notary training course is offered to new and renewing notaries in Missouri at no additional cost to you; we will even pay the $25.00 state application fee for you in all of our notary packages.
Important State of Missouri Notary Links