Missouri Notary Packages and Supplies

 Missouri Notary Service and Bonding Co.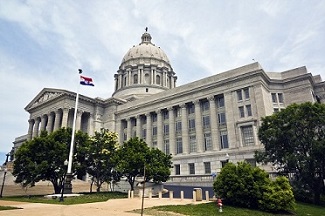 Serving notaries since 1940 we make becoming, renewing or to recently appoint as a Missouri notary public quick and simple. We are your primary notarial provider to securely order your notary bond and supplies.
Save more! Low cost notary packages and supplies.
100% total satisfaction is guaranteed.
Expedited shipping is available.
Questions? Contact our client service support team.
Important State of Missouri Notary Links:
Missouri Notary Bond Rider Form
Missouri Notary Change of Name Form
Missouri Notary Change of Address Form
State of Missouri Notary Handbook
Notary Renewal Email Reminder
IMPORTANT - HELP AVOID COSTLY DELAYS: Scan or use your smartphone to take a picture of your application for commission and email directly to us for error proofing review. Email to: checkmyapp@notarybonding.com

All packages include the $10,000 notary public 4 year bond, errors & omissions policy (various limits), offical seal stamp, $25 application fee and training course.
$69.90 - Basic Notary Bond Package "A"
$99.90 - Standard Notary Bond Package "B"
$107.90 - Deluxe Notary Bond Package "C"
$115.90 - Elite Notary Bond Package "D"
Price as low as: $69.90