Missouri Notary Packages and Supplies

 Missouri Notary Service and Bonding Co.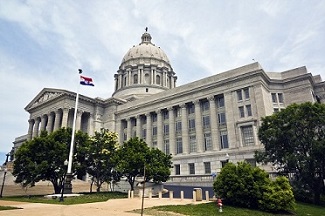 Serving notaries since 1940 we make becoming or renewing as a Missouri notary public "QUICK AND SIMPLE".
We are your primary Missouri notarial provider to securely purchase your required notary bond and supplies. BUY IT NOW!                   
Save more! Low cost notary packages and supplies.
100% total satisfaction is guaranteed.
State approved educational provider.
Notary training course offered at no additional cost.
Important State of Missouri Notary Links:
Notary Bond Rider Form
Notary Change of Name Form
Notary Change of Address Form
State of Missouri Notary Handbook

IMPORTANT - HELP AVOID COSTLY DELAYS: Scan or use your smartphone to take a picture of your application for commission and email directly to us for error proofing review. Email to: checkmyapp@notarybonding.com