Missouri Notary Packages and Supplies

 Missouri Notary Service and Bonding Co.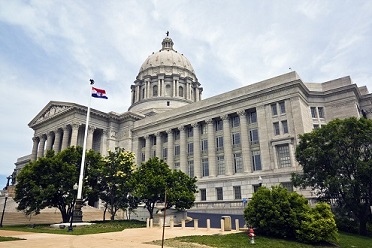 Serving notaries since 1940, Missouri Notary Service and Bonding Co. is state approved. We are an educational provider which offers a free of charge mandatory notary training course for new or renewal notaries provided by the Missouri Secretary of State's Office. 
We are your primary provider source for all your notarial and supply needs. Fax, mail, email, call or place your order online today.
Our notary stamp and seal manufacturer is a State of Missouri approved provider. We are also officially approved by the Missouri Secretary of State to file your notary public application electronically for a faster approval!
We are a notary service leader in the State of Missouri and are your primary source for all of your notarial needs. All notary bond packages (new or renewal and recently appointed) have the required 4 year $10,000 notary bond and a starting minimum of $10,000 notary E&O 4 year insurance coverage and more. We also offer a full line of quality notary supplies. 
Notary Errors & Omissions Insurance protects you. Make certain you're covered! Learn more on Notary E&O.