Louisiana Notary Packages and Supplies

 Notary Service and Bonding Agency, Inc.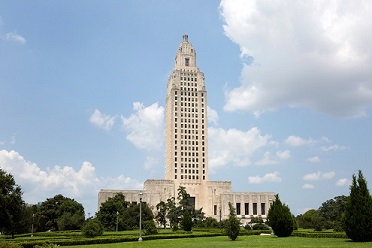 Looking to renew or become a notary in Louisiana? Then look no further than NotaryBonding.com! We are your primary provider source for all your notarial and supply needs. Fax, mail, email, call or place your order online today.
Since 1940, we've had all of your notary needs covered. Our various notary packages and notary supplies are priced with the best value for those looking to become or renew their notaries in Louisiana.
Along with our discounted notary supplies for Louisiana notary services, we have four different low priced notary bond packages available for your notary needs.
Package prices range from $110.00 to $293.00 to become or renew as a notary in Louisiana. Packages include the required $10,000 notary public 5 year bond and an array of 5 year errors and omissions insurance coverage limits with a official rectangular seal stamp (excludes basic package) and more.