Idaho Notary Packages and Supplies

 Idaho Notary "Discount" Association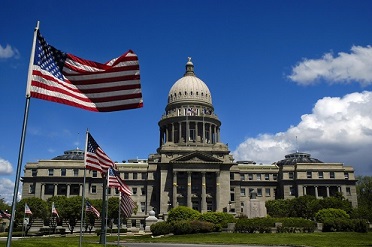 Since 1940, Idaho Notary "Discount" Association is experienced in assisting the State of Idaho with new or renewal notary services and provides everything needed for your notarial practice in Idaho.
We are your primary provider source for all your notarial and supply needs. Fax, mail, email, call or place your order online today.
In addition to our full line of discounted notary supplies for Idaho notary services, we have four different low priced notary bond packages available for your notary needs.
Package prices range from $60.00 to $153.00 to become or renew as a notary in Idaho. Packages include the required $10,000 notary public 6 year bond and an array of 6 year errors and omissions insurance coverage limits with a official rectangular seal stamp (excludes basic package) and more.
The State of Idaho Office of the Secretary of State will be changing the requirements of the notary stamp. Idaho Notary "Discount" Association meets all new requirements for the new notary stamp.
Important considerations: 
1) As of October 1, 2018, ALL notaries commissioned by the State of Idaho (regardless of commission date) are required to use a notary stamp that meets the new requirements.
2) We suggest purchasing a new notary stamp well in advance of October 1, 2018. After this deadline, all notarial acts must be performed with the new notary stamp to be in compliance with the law.
3) The new notary stamp is NOT to be used until October 1, 2018.
4) If you plan to perform electronic notarial acts, your electronic stamp must meet the same criteria as stated above but in electronic format.
5) After October 1, 2018, you are responsible for disabling or destroying the old notary stamp so it is no longer usable.