Michigan Notary Packages and Supplies

 Notary Service and Bonding Agency, Inc.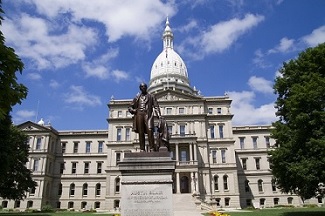 IT'S SIMPLE AS 1, 2, 3!
SIMPLY CLICK, COMPLETE & SEND!
Serving over a million notaries since 1940 we have made becoming or renewing as a Michigan notary public fast and easy. We are your primary notarial provider to securely order your notary bond and supplies.
Save more! Low cost notary packages and supplies.

100% total satisfaction guaranteed.

Expedited shipping is available.

Toll Free telephone assistance during full term of your commission.
Important State of Michigan Notary Links:
Michigan Notary Change of Name Form
Michigan Notary Change of Address Form
Michigan Notary Manual
Notary Renewal Email Reminder