Wisconsin Notary Packages and Supplies

 Wisconsin Notary "Discount" Association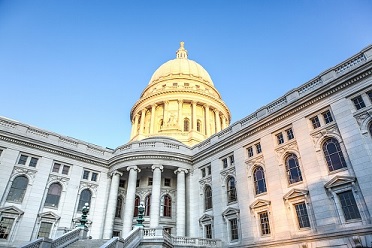 With success since 1940 we are experienced in assisting the State of Wisconsin with new or renewal notary services. We are your primary notarial provider to securely order your notary bond and supplies.
Save more! Low cost notary packages and supplies.
100% total satisfaction is guaranteed.
Expedited shipping is available.
Questions? Contact our client service support team.
Important State of Wisconsin Notary Links:
How to become or renew as a notary in the State of Wisconsin:
Purchase your notary bond, stamp(s) and supplies.

Take and pass the Wisconsin notary exam.

Complete your notary public commission application online or by paper.
Complete the process with the Wisconsin Department of Financial Institutions.

Wait for the Wisconsin Department of Financial Institutions to send you your commission certificate.