Kansas Notary Packages and Supplies

 Kansas Notary "Discount" Association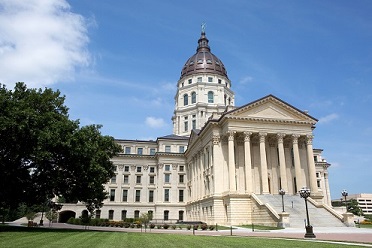 Since 1940, Kansas Notary "Discount" Association is experienced in assisting the State of Kansas with new or renewal notary services and provides everything needed for your notarial practice. Tradition of Trust & Integrity Empowering Kansas Notaries Since 1940.
We are your primary provider source for all your notarial and supply needs. Fax, mail, email, call or place your order online today.
We offer four different low cost notary bond packages ranging from $50.00 to $138.00. All notary bond packages include the required $7,500 notary public 4 year bond and several different limits of 4 year errors and omissions insurance policy coverage. In addition we offer a full line of discounted notary stamps, seal embossers and supplies.
Notary Errors & Omissions Insurance protects you. Are you protected? Learn more on Notary E&O.