Florida Notary Packages and Supplies

 Florida Notary "Discount" Association Co.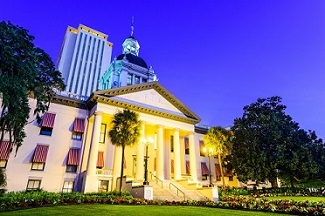 Since 1940, we have formed a "FAST AND EASY" program to renew or become a notary in Florida. We are your primary Florida notarial provider to securely purchase your low cost required notary bond, stamps, seals and supplies. BUY IT NOW!
FREE online education course offered by the Department of State.

Priority application processing is available.
Your 100% total satisfaction is guaranteed.

Toll Free telephone assistance during full term of your commission.
Important State of Florida Notary Links:
New Notaries take the required FREE Online Notary Education Course
Notary Change of Name Form
Notary Change of Address Form
Florida Governor's Reference Manual For Notaries Public
IMPORTANT - Help avoid costly delays: Scan or use your smartphone to take a picture of your notary public application and email directly to us for error proofing review. Email to: checkmyapp@notarybonding.com