Florida Notary Packages and Supplies
Florida Notary "Discount" Association Co.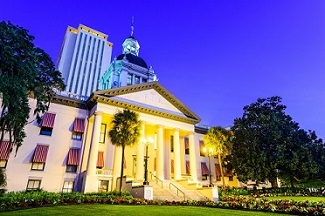 Become a notary or renew as a notary in Florida with Notary Bonding. We are your resource for learning more about this profession. Residents of the Sunshine State require notaries to verify various legal documents. It is an essential service that contributes to building up the community in which you live.
Diversify your professional life when you become a notary. We can guide you in the right direction. We are also available to assist with your notary renewal. In addition, we also offer supplies such as stamps, seals and recording journals and other resources to make your notarial job easier. Purchase your supplies today and be prepared for any notarial task.
Since 1940, our company has been offering a "FAST AND EASY" program to renew or become a notary in Florida. We provide support while you are working as a notary, including assistance with filing your application. Contact us to learn more about how to become or renew as a Florida notary public.
FREE Online Education Course Offered by the Department of State

Did you wait until the last minute to apply for your commission? SAVE TIME with Priority Application Processing!
Important Notary Links: 
Florida Notary Change of Name Form
Florida Notary Change of Address Form
Florida Notary Commission Certificate Replacement Order Form
Florida Remote Online Notary (RON) Instructions and Application.
Help avoid costly delays and scan your application for error proofing review to checkmyapp@notarybonding.com.