Florida Notary Packages and Supplies
Florida Notary "Discount" Association Co.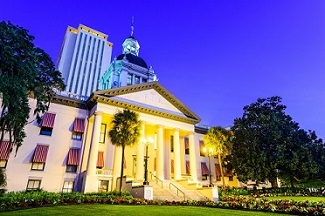 When you want to become a Notary or renew as a Notary, you can count on our highly experienced team to help you through the process. At NotaryBonding, we are committed to offering qualified residents of the Sunshine State the resources and materials needed as a Notary public.

If you are becoming or renewing as a Notary we will guide you through the entire process. We are your one-stop resource for information, instructions, and Notarial supplies like official Notary stamps, seal embossers, official Notary public recording journals and other important essentials. Since 1940, we have prided ourself on a quick and simple program to obtain your required 4 year term $7,500 Notary public bond as a new or renewal Notary.
FREE online education course offered by the Florida Department of State.

Did you wait until the last minute to apply for your commission? You can save time with our priority application processing.
Important State of Florida Notary links: