Identifies the state and county where the notary transaction occurred. The venue is a required element of all notary certificates which declares to any reader or user of the document where the document was notarized. Stamp adds this information very easily and is vital so that documents are not rejected. The blank lined spaces allow you to write in the name of the state of and county of where you perform the notarial act. Stamp measures 3/8'' H x 2-1/2'' L.

#222 - MarkMaker Rubber ($16.95): Unlimited impressions with use of stamp pad (not included).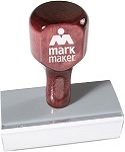 #222-A - MarkMaker Self-Inking ($19.95): Up to 5,000 impressions. Interchangeable built-in ink pad that is easy to re-ink or replace. Sleek black design is produced with 75% of parts made from recycled plastic.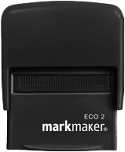 #222-B - Slim Pocket Pre-Inked ($22.95): Up to 15,000 impressions. Smooth single step motion with built-in stamp pad.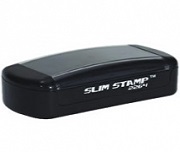 #222-C - MarkMaker Pre-Inked ($24.95): Up to 25,000 impressions. Adjustable ink density with built-in stamp pad and provide a lifetime guarantee.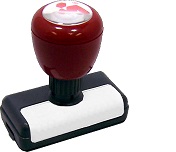 #222-D - Xstamper Pre-Inked ($30.95): Up to 50,000 laser quality impressions. Extremely durable with built-in stamp pad, ECO-green friendly and provide a lifetime guarantee.