Illinois Notary Packages and Supplies

  Illinois Notary "Discount" Bonding Co.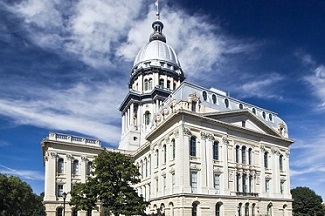 IMPORTANT NOTE: The state's notary department will continue to process all Illinois notary applications and have them ready to go when the state offices re-open.
When you are you looking to become a notary in Illinois, the team at Notary Bonding makes it as simple as 1, 2, 3. Simply click, complete, sign, and send the form to take the first steps towards applying for or renewing your notary public commission.
Since 1940, our team has been making the process of becoming or renewing as an Illinois notary public as fast and effortless as possible. This has led us to become the primary notarial provider in the area for those looking to securely order notary bonds, stamps, seals, and supplies. 
Want to avoid costly delays when taking advantage of our notary application? Just scan or use your smartphone to take a picture of your notary application and email it directly to us for an error-proofing review. Email to: checkmyapp@notarybonding.com
What to Expect from Our Team:
Low cost notary packages and supplies.
100% total satisfaction is guaranteed.
Quick answers to any of your questions.

Essential State of Illinois Notary Links:
lllinois Notary Public Handbook
Notarial Record - Residential Real Property Transactions
Notary Renewal Email Reminder