Illinois Notary Packages and Supplies

  Illinois Notary "Discount" Bonding Co.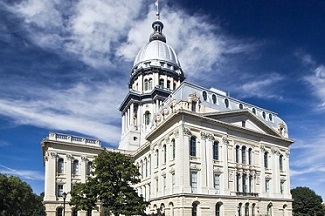 Since 1940 we have made becoming or renewing as a Illinois notary public fast and effortless. We are your primary notarial provider to securely order your notary bond, stamps, seals and notary supplies.
Save more! Low cost notary packages and supplies.
100% total satisfaction is guaranteed.
Expedited shipping is available.
Questions? Contact our client service support team.
Important State of Illinois Notary Links:
lllinois Notary Public Handbook
Notarial Record - Residential Real Property Transactions
Notary Renewal Email Reminder

IMPORTANT - HELP AVOID COSTLY DELAYS:
Scan or use your smartphone to take a picture of your notary public application and email directly to us for error proofing review. Email to: checkmyapp@notarybonding.com.
All packages include the $5,000 notary public 4 year bond, errors & omissions policy (various limits), offical seal stamp (excludes economy) and $10 Secretary of State filing fee.
$30.00 - Economy Notary Bond Package "A"
$48.00 - Basic Notary Bond Package "B"
$68.00 - Standard Notary Bond Package "C"
$76.00 - Deluxe Notary Bond Package "D"
$92.00 - Elite Notary Bond Package "E"
$107.00 - Ultimate Notary Bond Package "F"
Price as low as: $30.00