Washington Notary Packages and Supplies

 Washington Notary "Discount" Association Co.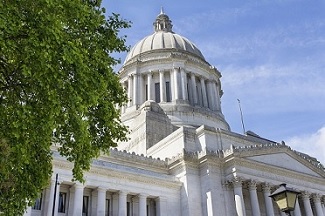 NotaryBonding.com has proudly served over a million notaries nationally since 1940 and we have made becoming or renewing as a Washington notary public simple. We are your primary notarial provider to securely order your notary bond and supplies.
Save more! Low cost notary packages and supplies.
100% total satisfaction is guaranteed.
Packages include flat rate shipping. Expedited shipping is available.
Questions? Contact our client service support team.
How to become or renew as a notary in the State of Washington:
Purchase your notary bond, stamp(s) and supplies.
Complete your notary public commission application.
Complete the process with the 

Department of Licensing.

Provide a copy of your 

notary public certificate.