Alabama Notary Packages and Supplies

 Alabama Notary "Discount" Association Co.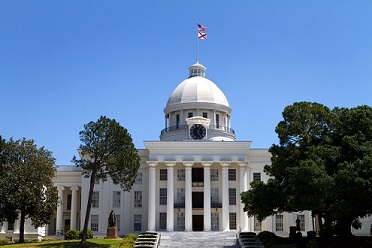 For over 77 years NotaryBonding.com has been a leader in helping you with everything you need as you figure out how to become or renew as a notary in the State of Alabama. 
In addition to our full line of discounted notary supplies and accessories for Alabama notary services, we have three different low priced notary packages available for your notary needs.
Package prices range from $50.00 to $85.00 to become a notary or to renew your notary in Alabama. Packages include the required $25,000 notary public 4 year bond and an array of 4 year notary errors & omissions insurance coverage limits and more.
Notary Errors & Omissions Insurance protects you. Are you protected? Learn more on Notary E&O.