Alabama Notary Packages and Supplies

 Alabama Notary "Discount" Association Co.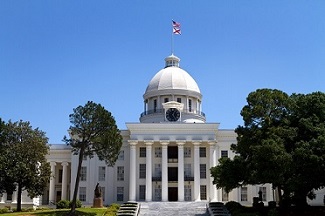 Since 1940, NotaryBonding.com has been a leader in helping new or renewal notaries with everything they need as a notary public in the State of Alabama. 
We are your primary notarial provider to securely order your required 4-year $50,000 notary public bond, errors and omissions insurance policies, official notary impression seal embossers (hand-held or desk-top), and other important notarial supplies. If you have any questions please contact our client service support team today at 1-800-3-NOTARY.
Select from 5 low cost new or renewal notary bond packages.
100% total satisfaction is guaranteed.
Express notary bond service is available.