New York Notary Packages and Supplies

 Notary Service and Bonding Agency, Inc.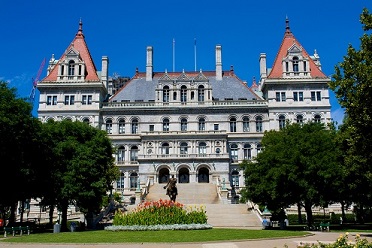 Serving over a million notaries nationwide since 1940, we have been assisting notaries in New York for many years.
Tradition of Trust & Integrity Empowering New York Notaries.
We are experienced in assisting with renewal notary packages or new notary packages along with 4 year monoline notary errors & omissions insurance policies. We also offer a full line of discounted notary stamps, notary certificate stamps, notary impression seal embossers and supplies for New York notarial services. Why pay more and receive less?
Are you covered? Acquiring Notary Errors & Omissions (E&O) Insurance safeguards you as a notary public for just pennies a day! Make certain you're covered! Learn more on Notary E&O Insurance.