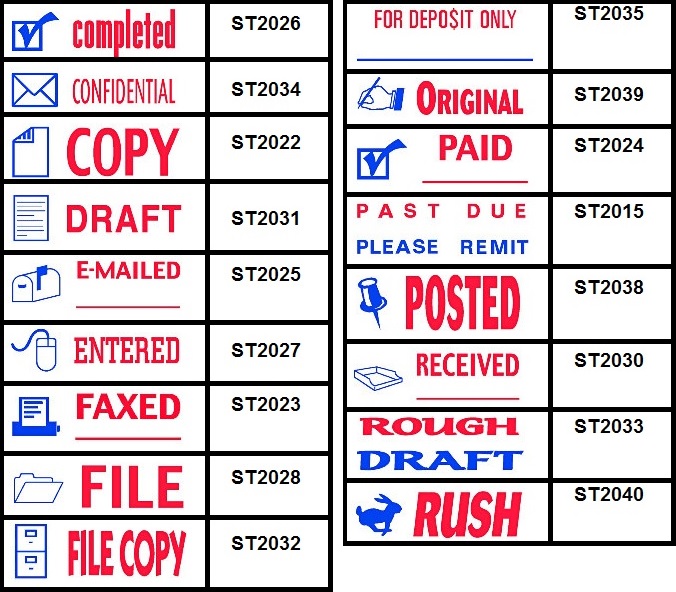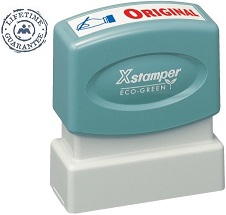 Our stock title 2 color rectangular Xstamper pre-inked stamps offer specially formulated ink for maximum longevity and feature a soft touch handle. They are eco-green friendly and provide a lifetime guarantee.
Provides up to 50,000 premium high-quality impressions before the need of re-inking.
Stamp measures 1/2'' H x 1-5/8" L.
All the phrases you use the most in 2 colors.
Total of 17 styles available:
1.    Completed
2.    Confidential
3.    Copy
4.    Draft
5.    E-Mailed
6.    Entered
7.    Faxed
8.    File
9.    File Copy
10.  For Depo$it Only
11.  Original
12.  Paid
13.  Past Due Please Remit
14.  Posted
15.  Received
16.  Rough Draft
17.  Rush