Complete Notary Supplies and Notary Renewal for Arkansas

 Arkansas Notary "Discount" Association Co.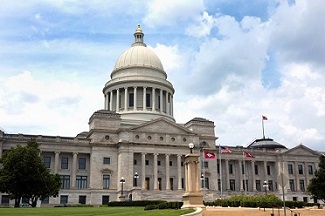 Arkansas Notary "Discount" Association Co. has helped new and renewing notaries public get the bonds and supplies they need since 1940. Over the decades, we have earned a reputation in the state for making the process straightforward and hassle-free—and we would be pleased to assist you today. 
Explore our site to get your first notary bond packages or the supplies you need for notary renewal in Arkansas. We are your source for securely ordering your required 10-year $7,500 notary public bond, as well as your official seal stamp, seal embosser, recording journal, and other key notarial supplies. Shop today on this page, and don't hesitate to contact us with any questions about our packages and individual product options.
Everything you need in one place!
Our bonds are emailed to you for instant delivery, and expedited shipping is available for everything we sell. No matter what notarial products you purchase from us, your 100% satisfaction is guaranteed. 
Important State of Arkansas Notary Link
Arkansas Notary Public and eNotary Handbook (PDF)