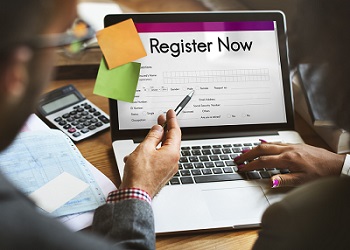 REGISTER NOW AND EARN EXTRA INCOME BY GETTING YOUR NOTARY BUSINESS OR YOURSELF FOUND IN SECONDS!
Getting a listing on www.NotaryBonding.com is an easy and worry-free way to expand your notary business. Take advantage of this by getting registered and listed within our National Notary Directory starting at just $19.95 per year.
Get listed now as a:
Notary Public
Mobile Notary Public
Notary Public Signing Agent
Notary Public Certified Signing Agent
Registration term and cost:
1 Year = $19.95
2 Year = $29.95
3 Year = $39.95
4 Year = $49.95
5 Year = $59.95
Simply complete your notary public information template(s) to join our National Notary Directory in your state. Please note that processing and inclusion in the directory may take as long as 2 to 4 business days to post. Above costs already include a $5.95 handling charge that will automatically apply to the registration term you select.