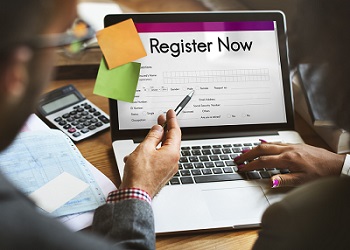 REGISTER NOW AND EARN EXTRA INCOME BY GETTING YOUR NOTARY BUSINESS OR YOURSELF FOUND IN SECONDS!
Getting a listing on www.NotaryBonding.com is an easy and great way to expand your notary business. Take advantage of this by getting registered and listed within our National Notary Directory starting at just $29.95 per year.
Get listed now as a:
Notary Public
Mobile Notary Public
Notary Public Signing Agent
Notary Public Certified Signing Agent
Registration term and cost:
1 Year = $29.95
2 Year = $49.95
3 Year = $69.95
4 Year = $89.95
5 Year = $109.95
Simply complete your notary public information template(s) to join our National Notary Directory in your state. Please note that processing and inclusion in the directory may take as long as 2 to 4 business days to post. Above costs already include a $5.95 handling charge that will automatically apply to the registration term you select.