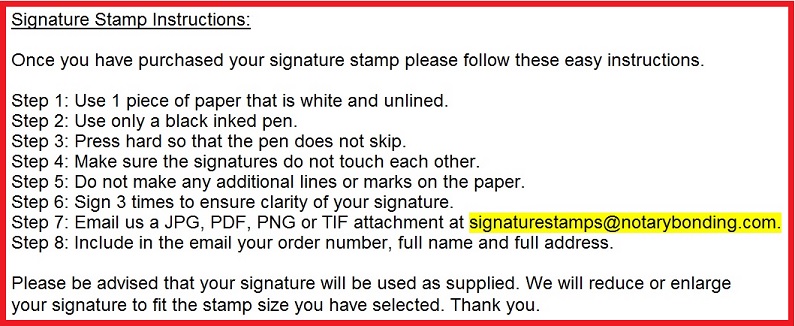 Say goodbye to writer's cramp and save time with a replica of your own signature. Our signature rectangular self-inking stamps offer a spring loaded flip-around stamp body that automatically re-inks the built-in ink pad between each impression. 
Provides up to 5,000 better high-quality impressions before the need of re-inking.
Signature stamp measures 7/8" H x 2-1/4" L.
Ink colors are available in black, blue, red, green or violet.