STATE OF WEST VIRGINIA
"SERVING OVER A MILLION NOTARIES NATIONWIDE SINCE 1940"





CALL: (800) 3-NOTARY FAX: (800) 637-5992 EMAIL: INFO@NOTARYBONDING.COM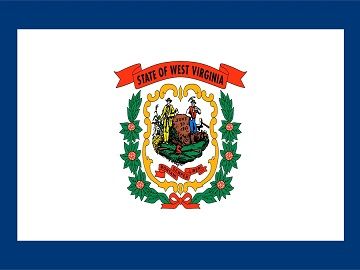 NOTARY SERVICE AND BONDING AGENCY, INC.
NATIONWIDE CORPORATE OFFICE
550 HULET DRIVE SUITE 105 BLOOMFIELD HILLS, MI 48302
SHOP THE SECURE NOTARY SHOPPING STORE THAT HAS OVER 100 HIGH QUALITY DISCOUNTED NOTARY PRODUCTS AVAILABLE!




CLICK HERE TO ORDER DISCOUNTED NOTARY PRODUCTS ONLINE
______________________________________________________

STATE OF WEST VIRGINIA NOTARY REQUIREMENTS

ELIGIBILITY

Be a minimum 18 years old.

Be a United States citizen, or a citizen of a country that permits American citizens to become an notary public.

If a citizen of the United States, be a qualified elector.

Read and write the English language.

Have a social security number.

Not have had a notary commission revoked in the past 10 years.


PROVISIONS

Non-Residents: Non-residents employed in the State of West Virginia may apply.

Bond: None required.

Errors & Omissions Insurance: Optional.

Filing Fee: A $52 filing fee is required for new and renewal notary applications.

Term: 10 years.

Jurisdiction: Statewide.

Renewal: A notary must submit a renewal application at least two weeks before the notary commission expires.

Education/Testing: Not Required.

Notary Seal: Required. Rubber inked stamp.

Record Book: Recommended by the Secretary of State and by Notary Service and Bonding Agency, Inc..